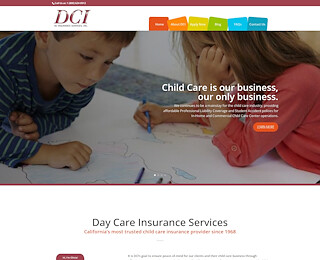 As a daycare provider, parents depend on you to keep their children safe from harm. If an accident happens and a child gets hurt, you could be held liable for the costs of medical care and more. You need kids care insurance to protect you from the possible expensive consequences of a claim. Insurance is required in some states, so you should check your local rules before you choose a policy.
Do We Need Kids Care Insurance?
Daycare provider insurance is a necessity for anyone who cares for children. Whether you provide daycare in your home or you own a commercial daycare facility, you are at risk of a lawsuit if a child gets hurt or sick while under your care. Although you may require parents to sign a waiver, it is essential to know that it won't protect you against a lawsuit. You could get involved in a lengthy and challenging claim, and without insurance, you might not have the funds necessary. Daycare insurance is a special type of policy that covers you if a child is hurt at your facility.
Benefits of Kids Care Insurance
A daycare insurance policy offers many benefits. Although you hope you don't have to use it, you will be thankful that you have the policy in place should a problem occur. A policy allows you to get the coverage you need with affordable premium payments. The policy will typically cover legal fees if you need to defend charges, even if they are unfounded. If you are found to be negligent, the policy pays for the damages according to the coverage in the plan. Without insurance, you might have to pay hundreds of thousands of dollars or more that you likely can't afford.
What Coverage Do I Need?
There are several types of insurance policies that provide varying amounts of protection for daycare providers. Your homeowner's or renters' insurance policy may include some protection if you add coverage specifically for childcare. It is best to obtain a separate liability policy that provides general or professional coverage. Professional liability insurance is the best because it covers the broadest range of protection. Some options to include are defense, child abuse, personal injury, incidental malpractice, transportation coverage, accidental medical insurance, and contractual liability insurance. At DCI, we specialize in kids care insurance and will assist you in choosing a policy that meets your needs and fits your budget.
Call DC Insurance Services
At DCI, we are a leader in the childcare provider insurance industry. We are the first insurance company to provide childcare negligent supervision coverage. We started back in 1968 and are a reputable company. Unlike many other insurance companies, kids care insurance is all we handle. We have the expertise and experience to assist daycare providers with the peace of mind they need. We have options to fit every situation and budget. Don't risk your business by going without essential insurance protection. Contact DCI today to get a free quote for the insurance that you need.
Kids Care Insurance
We welcome your comments!