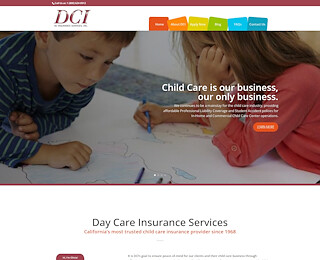 Learn More About Home Child Care Insurance
Childcare insurance is a unique type of financial protection that is basically established to cater to the needs of child care businesses. With this insurance, related businesses can be able to acquire the much-needed property coverage and child care liability insurance coverage.
When it comes to caring for or rendering supervision services for children in the home, there is the need to establish a reliable insurance policy that can cater to the particular needs of the business. However, you may want to know what is covered by your selected home child care insurance beforehand, as there are many policies that come with a varied set of coverage options.
Who needs child care insurance?
Just so you know, this coverage is required for virtually every business in the childcare sector. Whether you are looking to or already operating an organized childcare service center or you are running a childcare business out of your home, you will surely want to consider home child care insurance. Childcare businesses such as nursery schools and childcare centers are generally required to have this insurance before they can be licensed by the Department of Health and Human Services (DHHS).
In most states, such businesses are required to acquire this licensure before they can be granted permission to legally operate. In a bid to limit a business exposure to liability lawsuit, there are certain stringent requirements that the insurance company must put in place which the business must adhere to. It is also very important for such a business to adhere to the already established guidelines set by the DHHS. Just so you know, these requirements can consequentially affect the childcare insurance costs.
Ensure to secure child care insurance particular if you are running the childcare business out of your home. Don't expect your home policy to cover you for property damage or liability charges stemming from your home business. In most cases, insurers may refuse to renew business owners' policy once they discover that they run a home-based business without home child care insurance. It is important to note that while DHHS may not require liability insurance to license home-based childcare businesses, homeowners insurance policy may require such businesses to either purchase certain endorsements or carry a business insurance policy to protect them.
What about liability protection?
Today's society has grown to become highly litigious. There every possibility for your childcare business to encounter one liability lawsuit or the other. The ensuing legal defense can be too costly to bear even if the charges are dropped. However, it is good to know that home child care insurance offers liability protection. Also, note that all legal fees and court costs associated with any covered event are duly covered by your liability insurance.
Nevertheless, it is important to understand that requirements for the different types of insurances required for child care businesses could vary from state to state. To this end, it is imperative to consider every option available even if the insurance options are not required by your state.
Day Care Insurance Services, Inc.
800-624-0912
16601 Ventura Boulevard, Suite 500, Encino, CA 91436-1921
View Larger Map
We welcome your comments!