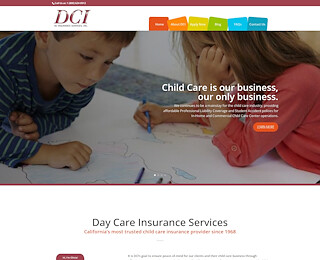 Child Care Liability Insurance: Questions For Daycare Centers
From picking good clients to childproofing the premises before opening your doors to kids, there is so much to plan when setting up a child care center. While making all these plans, ensure that insurance doesn't fall through the cracks.
This article contains most of the common questions to ask about child care liability insurance for home daycare centers. Remember that specific coverage may vary by insurer and location. So contact your broker to be sure about the type of coverage applicable to you.
Some questions to ask include:
Will the present home insurance policy cover the daycare as well?
When you plan to start a daycare from home, you must remember that it is a business, no matter how small it is. This means that, as a business, it cannot be covered by normal home insurance policy. Some insurance firms may permit such business owners to add an endorsement on the existing home insurance so it can cover the business. Others may require a new policy altogether. Some companies do not handle child care liability insurance or may provide cover on certain grounds.
Always ask the broker about daycare or babysitting add-ons. However, you may need to get a different business policy or search for a totally new company if the present provider fails to provide child care liability insurance
Why do you need to insure my home daycare?
It is mainly about liability. When you invite individuals into your home, especially children who can be more prone to serious accidents than adults – your greatest risk is liability. If the little child slips and breaks his leg or your dog chews and bores a hole in another kid's expensive bag, you may be liable. It is crucial to have enough liability coverage, which will protect you when there is an injury or damage to another person's property.
Other policies may cover business properties such as supplies for a home child care center or loss of income when the house is damaged, and the owner cannot provide care while the property is under repair. This is essential when the day care center is a main source of income for the family.
How do the local childcare laws as well as licensing affect eligibility for this insurance coverage?
Childcare business owners may be required to get a license as stipulated by the law before they can take care of kids from different parents. So be sure to study the provincial and local laws to know what is required and what is not. Irrespective of whether you have a license or not, the insurance company may have completely different rules and requirement from the local government. Factors like the number of kids allowed or safety procedures for the home. Adhering to the local laws doesn't qualify you for coverage with an insurance company.
Before opening any sort of home-based business such as a child care center, make arrangements to meet with your broker and ask about how the business plans may affect eligibility for insurance as well as the cost of the coverage
Day Care Insurance Services, Inc.
800-624-0912
16601 Ventura Boulevard, Suite 500, Encino, CA 91436-1921
View Larger Map
We welcome your comments!